Even though this isn't the time of year you're probably thinking about diving into a major renovation, thinking ahead to the new year and getting a jump start on reno prep can save you some headaches and money when it comes time to make some changes.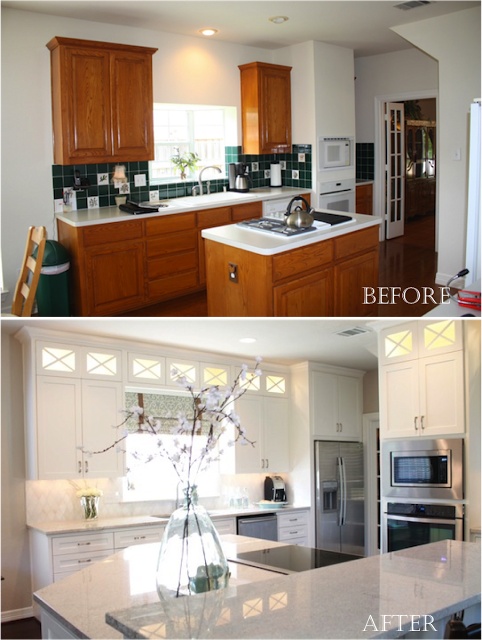 Kitchen improvements are widely considered to be the most rewarding and have the biggest return on investment when it comes time to sell your home. If you're planning a reno with the intention to sell your home soon after, consider these tips as you start scouring the web for ideas.
- Give some thought to the appliances you choose. If you plan to completely renovate, replacing existing/ older appliances with new stainless steel ones can be a big draw for buyers. Also give some thought to the energy efficiency of the appliances you buy, as this can be appealing to buyers who don't want to break the bank on their utility bills once they've moved in.
- Don't renovate/ decorate with your tastes in mind. If you're planning to sell, go with colours and finishes that are neutral and will appeal to a wide variety of buyers. Don't renovate to your quirky specifications unless you plan to stay in your current home for some time.
- Price compare & shop the sales. While you might have had your eye on a specific tile or countertop stone, make sure you shop around and get the best price. Again, the return on investment when you sell should influence your buying decisions. This might mean you downgrade the intricate backsplash you had planned, but you can still achieve a beautiful effect with a lower- priced option (this is another reason that this time of year is a good time to start shopping in advance for an upcoming reno, as you can make the most of pre- Christmas and Boxing Day sales).
Make sure you set a budget and try to stick to it. This may mean compromising, but in the long run you'll be glad you did. Getting the best bang for your buck when you renovate can equal a win- win when it comes time to list your home. You'll be able to increase the asking price to reflect the added value from the reno while making the new buyer gratfeul to not have a major renovation to undertake once they've moved in (you'll attract more interested buyers by lessening the amount of work they have to do once they move in).
If you're thinking about listing in the new year and would like to know what your house could sell for and/ or would like some advice to help it appeal to buyers, contact us to set up an appointment- we would love to be the team that helps you sell your home in a timely manner and for the price you want!
Image Source: Connell Interiors