Family life can be busy. Trying to balance everything and offer healthy & delicious meals can be a challenge. To help, check out below for a great take on a popular classic: Home Made Pizza. Sure to be a crowd pleaser for the kids & adults alike.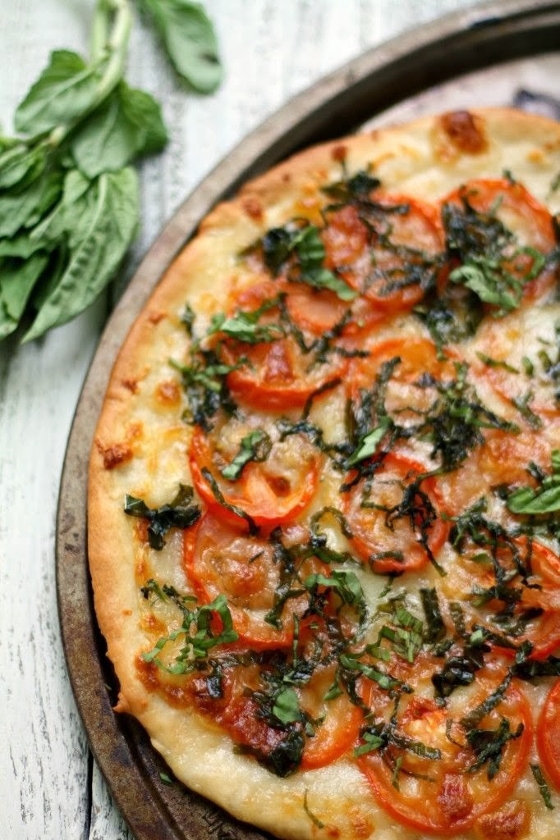 For the Dough:
2 tsp dried granulated yeast
3 cups all purpose flour (I usually do half whole wheat and half unbleached flour)
1 tsp salt
2 tbsp sugar
2 tbsp olive oil
1 cup water
Plus
1 tbsp olive oil
2 tbsp warm water if making dough by hand
If you're using a bread maker, follow the manufacturer's instructions for what ingredients to add first.
For the Toppings:
(based on one pizza)
1 can pizza sauce
1- 2 cups grated mozzarella and/ or cheddar (or your favourite!) depending how cheesy you like your pizza
For pizza topping combos see options below!
Directions:
1. To make the dough by hand, activate the yeast by mixing in a cup with warm water; let sit for a few minutes.
2. While yeast is activating, combine other ingredients in a bowl
3. Add yeast & combine well
4. Roll dough into a large ball; remove from bowl, coat bowl with olive oil & return dough to bowl; cover and allow dough to rise for an hour or so.If making dough in a bread maker, the allotted time allows for the dough to rise
5. While dough is rising/ in machine, prepare your toppings
6. Preheat oven to 350 degrees
7. When dough is ready, turn onto a floured surface and roll to approx 1/2" thick; place rolled crust onto baking sheet/ pizza pan
8. Partially cook pizza crust for 10 minutes, or until just turning golden brown (you may need to pop a few bubbles)
9. Remove crust from oven; scoop & spread pizza sauce over crust, followed by toppings & cheese
10. Cook for another 10 minutes, or until crust & cheese is cooked & melted the way you like it!
Deluxe
1 green pepper, diced
1/2 white onion, diced
5-6 mushrooms, sliced
1 can sliced olives
100gr ham & pepperoni, sliced thin (ok, so not so healthy, but a yummy treat!)
Hawaiian/ Ham & Pineapple
100 gr ham, sliced thin
1 can pineapples, diced
BONUS: 100 gr bacon= my fave!!!
Vegetarian:
1 green pepper, diced
1/2 white onion, diced
5-6 mushrooms, sliced
1 medium- large tomato, sliced thin
1 can sliced olives
Margherita:
1 medium- large tomato, sliced thin
1 bunch fresh basil, chopped (approx 1 cup, unpacked)